Rent The Perfect Piano For Your Event
Corporate Events – Private Parties – Weddings
Concerts-Churches-Movie Production
Rent for a Day, a Week, Monthly, or Yearly!

Uprights – Baby Grands – Grands – Concert Grands – Digitals – Digital Hybrids
We Deliver, Setup, And Pickup After Your Event
Enter Website

When The Right Piano Makes All The Difference
Dallas Piano Rentals Is The Choice Of Professionals
Whether you need an Upright, a Digital, A Hybrid,
Baby Grand, Semi Concert Grand or Concert Grand,
your needs will be met when you call Dallas Piano Rentals
Short-Term Rentals
Rent a piano for a day, a few days, a few weeks, or even month to month. Our short term rental service is available at short notice. Our expert in-house movers and technicians work with you to ensure a perfect instrument for your short term rental needs. Contact Us
Long-Term Rentals
If you would like to rent a piano for several months or longer, we offer a wide selection of grands and uprights to fit your needs. Rent a small upright, large upright, or even a grand! Contact Us
Film, Television, and Theater Rentals
For the entertainment industry, we offer a wide selection of pianos in both traditional and modern styles. Whatever the occasion, you can be sure that Dallas Piano Rentals will deliver and pickup the instrument that is perfect for your event.
Event Rentals (Weddings, Parties, Concerts)
We rent a range of superb digital, studio Uprights and Grand pianos with names like Young Chang, Perzina, Baldwin, and Yamaha. With our expert in-house movers and technicians we promise a perfect instrument for your event performance.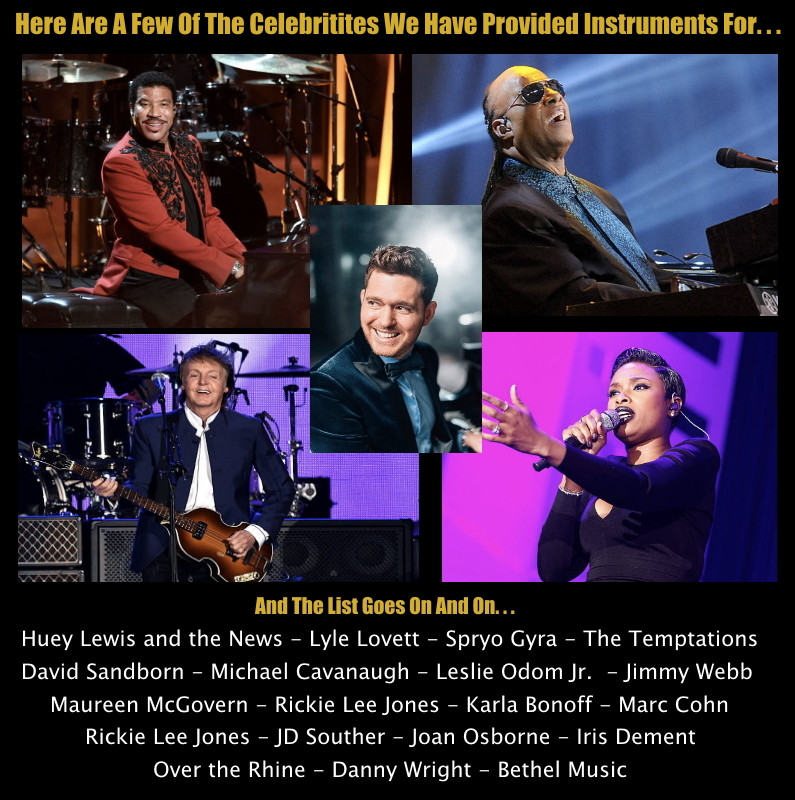 Who Trusts Us To Deliver Quality And Value?


Concert Production - Studio Production - Theatres - Event Planners
AT&T STADIUM
AEG Live
ONSTAGE SYSTEMS
GRANADA THEATRE
VERIZON THEATRE
FAIR PARK
KESSLER THEATRE
IRVING CONVENTION CENTER
DALLAS CONVENTION CENTER
BRYAN LONG EVENTS
Corsicana Palace Theatre
Front Line Cabaret
Warehouse Theatre of the Living Arts
MAJESTIC THEATRE
Concert Production Services
Jordan Kahn Music Company
Epic Center Productions
Lake Country Playhouse
MARY RIOS EVENTS
THINK NEU EVENTS
DFW EVENTS
3015 at Trinity Grove
Dallas Country Club
MaryAnn Productions
Access Texas
Teev Productions
Fuse Event Room
The Bomb Factory
Red Warrior Entertainment
Malone Pictures
Gold Star Productions
Adrian Bruce Productions
Phazz Productions
TOYOTA STADIUM
WHITE SPARROW BARN
Hidden Springs Event Center
EM the Venue
Choctaw Casino
Rustic Grace Estates
Texan Theatre
Greenville Texas Theatre
Waterfront Theatre
Collin College Conference Center
Kenneth Copeland Ministries
First Baptist Dallas
Cristo Rey Dallas
Joshua Crossroads Fellowship
Faith Comes by Hearing
Freedom Fellowship
North Texas Assembly Of God
World Mission Society Church of God
Children's Chorus of Collin County
Hunter's Glen Baptist Church
Chabad House of Plano
Iglesia Bautista Fundamentalist
Dignity Memorial
The Country Abbey
St. Michael Catholic Church
The Sanctuary
Congregation Shearith Israel
Corporations And Charities
Real Options for Women
JDRF Greater Ft. Worth/Arlington
Hope Pregnancy Center of Oklahoma
TACA
AMERICAN MUSICAL AND DRAMATIC ACADEMY
Texas Private School Music Education Association
Suzuki Wow Institute
Sparkman Hillcrest
Hilti North America
Vinson Process Controls
Hine Corp.
BAYLOR MEDICAL CENTER
CITY OF SOUTHLAKE
Corporate Meeting Services, LLC
Texas De Peru
Allen Library
Sam Pack 5 Star Ford
Caelus Energy
Enterprise Holdings
MARRIOTT CORP.
HILTON DALLAS
American Airlines Training and Conference Center
Operation Once in a Lifetime
MAKE A WISH FOUNDATION
Hilton Anatole Hotel
Renaissance Hotel Richardson
The Gollman Group, Inc

When You Need A Digital Stage Piano For Your Gig
Dallas Piano Rentals is The Choice Of Professionals
Our selection of digital pianos ensures that we have the right instrument to fit your needs.



The #1 Piano Rental Service In Dallas
Call (214)662-1254
Weddings – Concerts – Corporate Events